IP54 Cleanroom LED Luminaire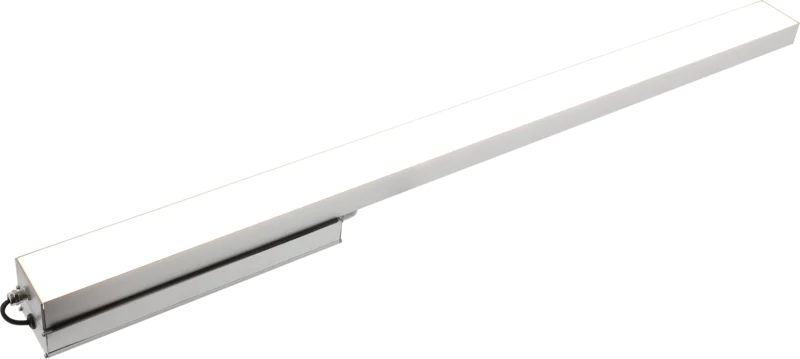 5 Year Warranty
Top Access Luminaire
CE Certification
Class 1 Luminaire
IP65 Ingress Protection

LED Technology
SGS/UL Certification
Smart Lighting
IP54 Cleanroom LED Luminaire
LEDspan´s Capella LED Luminaire specifically designed for use in cleanroom ceilings, either in a system ceiling, such as the Sterideck ceiling, or in panel ceilings using special adaptor kits. The Capella avoids the use of large unsafe openings in cleanroom ceilings and can be fully maintained without disruption to the cleanroom below. The fitting can also be used as a linear Low bay in factories, process areas, cold rooms etc.
For Clean Environments such as:
Pharmaceutical
Food Manufacturing
Micro Electronics Industry
Factories
Lithium-ion Battery Industry
See our full range below. Other Bespoke dimensions are available on request.
Power: 25W & 54W.
Dimensions: 600mm x 70mm or 1102mm x 70mm.